About Us
Building Trust & Value through Industry Experience
At the Mook Group of Companies, we look to assist you in finding an industrial property that enhances your company's business operations, allowing you to grow with the greatest efficiencies possible. Whether finding land to build on, or through a lease opportunity in one of our speculative projects, we strive to provide the best physical building design to suit your needs and budget.
Our Mission
Providing uncommon knowledge and expertise to guide you through the entire design build and construction process, meeting your needs today and into the future.
While the Mook Group has been completing design build projects under our name since 2008 (Trade Name established in 2010), Jon Mook, our Founder and President, has been in the industrial brokerage industry since 1998, and completed his first industrial design build facility in 2001.
The Mook Group strives to:
Educate and prepare you for the time commitment and resources required. Designing and constructing a new facility is a tremendous task to undertake and setting expectations is key for managing a successful project.
Provide knowledge regarding facility requirements and understand what you can do today to add value to the real estate, not just for today's user, but for the greatest number of users that may occupy the facility over the coming decades. Adding real value that can be realized in the coming years at a nominal cost today by making sound decisions.
Since 2019, we have constructed 9 industrial facilities that are owned by the partnership group, all of which are fully leased, and an additional +7 industrial facilities where we acted as the Development Manager involved in the entire design build process for clients who needed to construct their own facility on purchased land.
The Mook Group has completed +40 design build facilities, where Jon specifically played a key role from start to finish.
To learn more about The Mook Group, email us today at info@mookgroup.com.
Mook Team
Jon Mook
Founder, President
With Jon Mook, you know that you are receiving superior design build, construction, and due diligence expertise. Having started his real estate career in 1998, he has built a reputation in Alberta based on integrity, professionalism and, above all, results. Throughout his career, Jon has headed over 1,000 transactions in the sales and leasing of industrial properties, resulting in hundreds of satisfied clients.
For Jon, design build and commitment to client satisfaction are his passion. He loves the process of taking a raw piece of dirt and transforming it into a functional design that works for his clients. Having walked through over 2,000 industrial buildings himself, Jon understands what makes a building "work" and "not work" in both design and construction, imparting this knowledge to his clients.
Through all stages of the design build process, Jon exercises due diligence to ensure his client's needs are fully met and that all the documentation is complete and accurate. With extensive experience in both the leasing and sales process in the industrial market, Jon has gained a comprehensive understanding and knowledge of all facets to assist with client inquiries from tax appeals to valuations to financing and building maintenance.
Ann-Marie Muldoon
Property Administrator
With over 15 years experience in the real estate market, Ann-Marie Muldoon has gained a well-rounded understanding of the industry. She started her career in the commercial real estate market in 1997 and after a period with another real estate firm, found her way to working with Jon Mook in 2002. Starting on the transaction side of the market for nearly a decade, Ann-Marie gained in-depth knowledge of industrial real estate and all the components involved in both sales and leasing. As the Executive Assistant to Jon for over 9 years, Ann-Marie worked closely with Jon and his team on design build projects, ensuring all projects had proper support and administration. Beginning in 2011, Ann-Marie was appointed the role of Property Administrator for the Mook Group of Companies and took over all day-day operations for the company's existing portfolio. In 2013, Ann-Marie proudly completed her Property Administrator certification at Mount Royal University to better assist the Mook Group's clients.
When not in the office, Ann-Marie enjoys outdoor activities with her family including swimming, biking, shooting and skiing, along with partaking in fun family road trips.
Emily Goodman
Assistant Project Manager
Emily graduated from The University of Victoria with a Bachelor of Commerce degree in August 2018. She joined Barclay Street Real Estate in October 2018 as a Leasing and Sales Assistant in the Industrial division and has since completed the Real Estate Associates Program through the Real Estate Council of Alberta (RECA).
Emily completed two cooperative work terms with Barclay Street Real Estate's Industrial division throughout her undergraduate degree, which helped her to identify a strong desire for working in the commercial real estate industry. She enjoys the dynamic nature of the industry and working with a strong knowledgeable team that operates on integrity.
Emily completed a four-month exchange semester in Saint-Etienne, France in the fall of 2017, where she experienced a culture completely different from her own. This experience increased her awareness of her surroundings and has contributed to her passion and love for travelling the world. She has since traveled to South-East Asia and looks forward to more trips in the future.
projects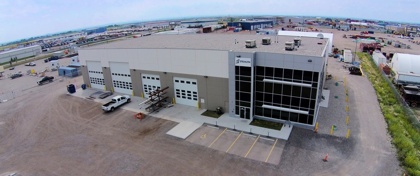 View our recent work
Design Build

See Our Processes
Advise, Design, Build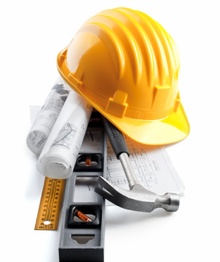 It's what we do,
and we do it well
Learn More