Services
Industrial Design: It's What We Do
Services to make your design build process simple
No one should have to navigate the design build process by themselves. This core belief of the Mook Group guides us in providing a firm commitment and passion to helping you design and construct a facility that suits your needs.
With the Mook Group, we walk you through the entire process of designing and developing an industrial building that meets both your financial and business requirements. While we take the time to educate you on all the steps required, you can be confident that your primary focus can remain on your core competencies, while we manage the design build process for you.
The Mook Group is here as your consultant and advisor, managing your project, always with your best interests in mind!
Throughout your project, we take the time to offer knowledge, service, and expertise in six key areas:
Land Acquisition
You haven't found the perfect building for your needs, so it's time to build your own. Through the Mook Group's knowledge of the market and understanding of your needs, we will help source the right land parcel. This involves:
Educating you on market value and pricing, as well as the due diligence process
Guiding you through the purchasing of the land, including the financial aspect of the acquisition
Land Due Diligence
With the purchasing of the land, we help you take control of the land parcel, including:
Engaging the Land Due-Diligence Team:

Environmental Consultant
Surveyor
Appraiser
Civil Engineer
Geotechnical Consultant

Completing proper due diligence and reviewing the results to satisfy both construction and financing requirements before fully committing to the land
Design / Drawings
Providing you a design that is not only functional, but sets up your business for increased efficiency, future growth and success! Part of this process is providing design value (i.e. creating flexibility for future occupants and designing for the greatest number of uses in the building).
Pre-Development Permit

An Architect and Civil Engineer design the shell of the building and land site for the project
Guidance on such items as ceiling height, type & size of loading doors, loading depths, parking areas, yard, etc. for a functional, yet unique design
Civil Engineer develops a DSSP (Deep Site Servicing Plan) and an ESCP (Erosion & Sediment Control Plan), required for the Development Permit (DP) application process

Post-Development Permit

Once the DP is underway and comments are received, interior building design begins for Building Permit (BP) drawings
Further consultants are engaged: Structural Engineer, Mechanical Engineer, and Electrical Engineer, working in conjunction with the existing team to design the interior of the building
Interior design includes base building criteria, such as lighting, heating and the main electrical service
User specific criteria is developed, involving a thorough review of your requirements
RFP Tender Package Process
With the Development Permit, DSSP drawings, and Building Permit drawings, the Mook Group compiles a Tender Package to be sent to General Contractors for pricing. This involves:
Recommendations of qualified General Contractors to receive the package, based on project size and complexity
Our acting as your Development Manager, where we:

Send out the package
Answer contractor questions
Receive all proposals
Review submissions, and
Provide a detailed summary of the responses

Organizing and conducting interviews for final selection of your General Contractor
Providing guidance and objective advice based on which General Contractor best suits the project
Construction Contracts
A construction contract is then chosen, based on the Canadian Construction Documents Committee (CCDC) contracts available. This includes:
Selecting a CCDC form of contract that the General Contractor will complete and provide with all necessary Schedules and Drawings
Reviewing and negotiating the CCDC, working in conjunction with your real estate lawyer

We can assist in providing a good real estate lawyer if needed
Permits Released & Construction Commencement
With your General Contractor now fully engaged, and with DP and BP Permits in place, the Mook Group will shadow the project, meaning we:
Attend all site meetings
Review monthly reports and work with the Architect and Quality Surveyor, ensuring reports accurately reflect invoices due
Address Change Orders as needed and any discrepancies that materialize
Monitor the timeline and progress
Learn more about how the Mook Group can walk you through the process of constructing your own industrial facility. Contact us today!
projects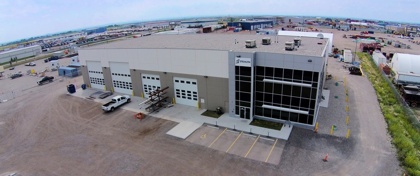 View our recent work
Design Build

See Our Processes
Advise, Design, Build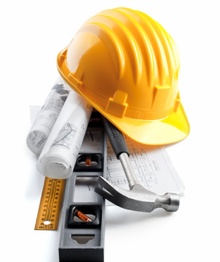 It's what we do,
and we do it well
Learn More